Product Information
CNC BED TYPE MILLING MACHINE
Product Description :
PF-8S1500CNC Bed type 4-axis vertical Bed type milling machine developed by PAOFONG. Table size: 1730 x 400 mm ) Travel: X = 1500 mm Y = 500 mm Z = 550mm Spindle Taper: NST#40 Machine. It is mainly used for machining of large Centroid 4 Axes CNC Table and heavy-duty chip removal capacity. This large machine bed is developed for large-sized 4th Rotarl Table. Table design It is built with premium cast-iron .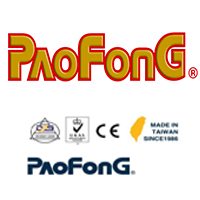 PAO FONG INDUSTRY CO., LTD.
Contact Information :
+886-4-25590288
+886-04-25590288
No. 124-3, Jiushe Rd., Houli Dist., Taichung City 42148, Taiwan